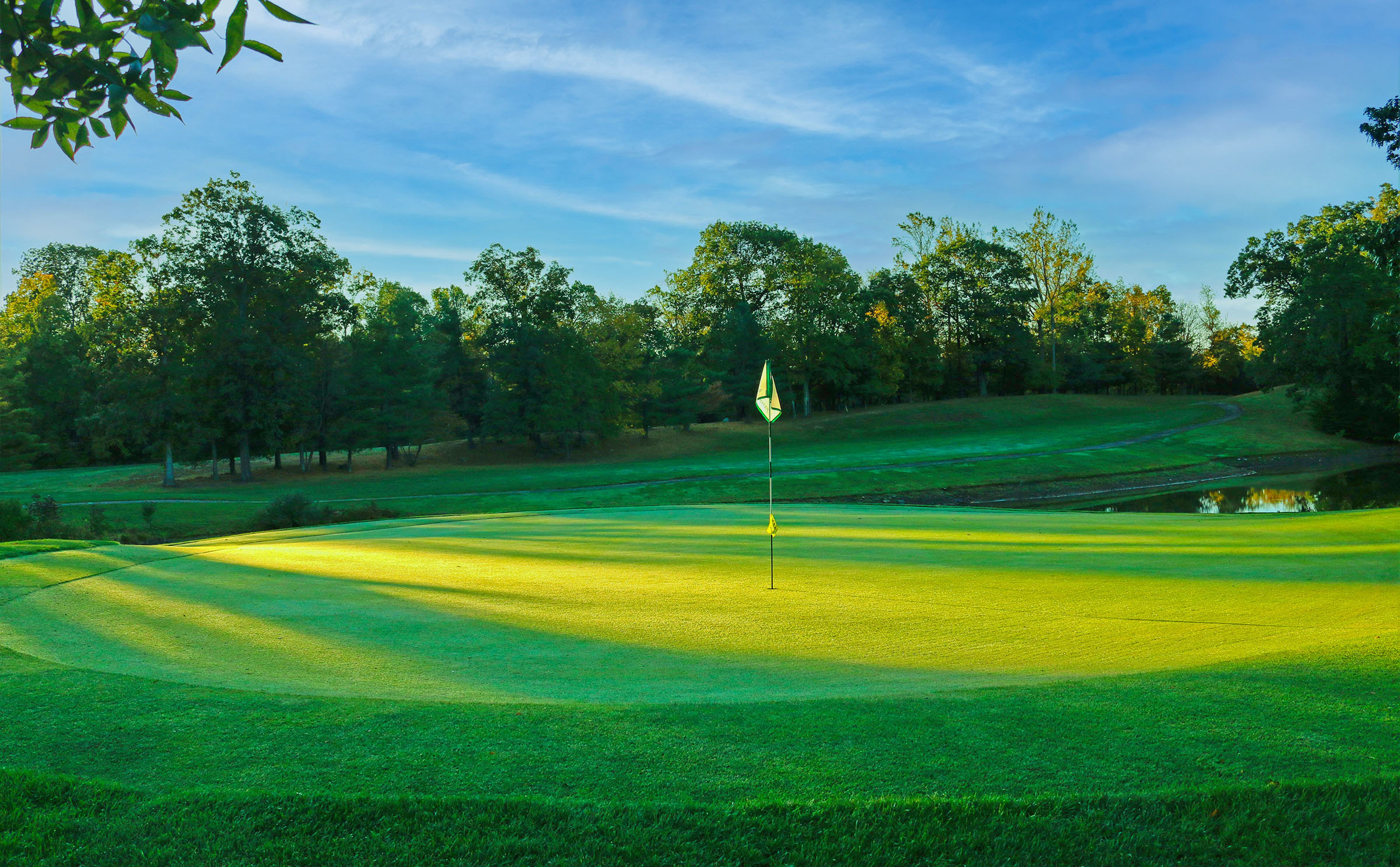 The science behind managing
four courses at once

Mike Luciano, Golf Course Superintendent Woodhaven Country Club Bethany, CT
Mike Luciano is a self-made turf manager who's recently become ubiquitous at golf courses throughout Connecticut's New Haven County. At last count, Mike is acting as superintendent, spray supervisor, or consultant at four area golf courses.
It wasn't Mike's plan to become the on-call turf doctor in his area. In fact, until recently, the 47-year-old had expected to spend his entire career at Woodhaven Country Club in Bethany – a family-owned, nine-hole course he'd worked at since the age of 15. But when Woodhaven's owners put the course up for sale three years ago, Mike had to begin considering all his options.
Mike began putting his name out there – and the offers came flooding in.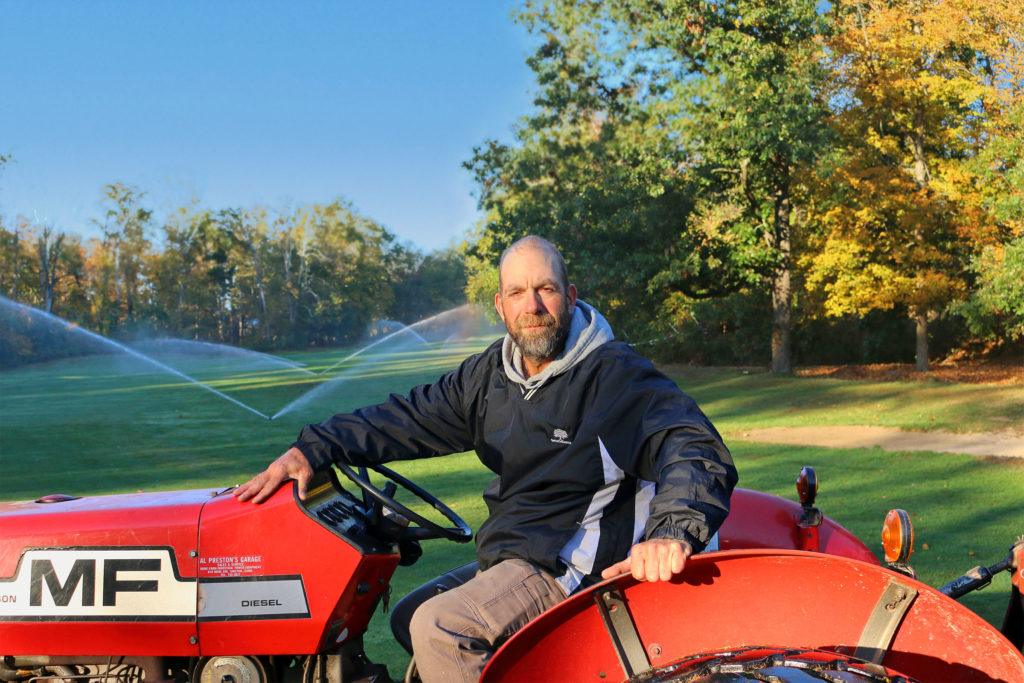 First up was Highland Golf Club, a 120-year-old private club in need of some help and direction. They asked Mike to consult on ways to improve the golf course. With the expertise gained from managing Woodhaven on a tight budget, Mike began producing results. Before long, membership at Highland began to rise again. Word got around and with the help of Jeff Houde from Tom Irwin, an inquiry came from Sleeping Giant Golf Course, a nine-hole public course in Hamden. Mike took over spray operations as eyes-on-the-property superintendent. The number rose to four when Mike began doing work for Laurel View Country Club, an 18-hole course also in Hamden.
Mike's current situation is a far cry from where he – a self-described "small-town guy" – began.
"The first time I stepped foot on a golf course, I knew right then and there that's what I wanted to do," said Mike. "It was love at first sight."
That course was Woodhaven, and the guy who began by cleaning carts became superintendent by the time he was 25 years old. It was a big step for someone who was completely self-taught as a turf manager. He has been working there ever since.
Fortunately, it was around that time that Mike met Tom Irwin's Jeff Houde.
"Everybody needs somebody to rely on and trust in the turf industry," said Mike, "For me, that one person is Jeff Houde." Mike and Jeff became a formidable team, spending those early years balancing the soil on Woodhaven's troubled greens and establishing a solid base to build upon.
"I learned through trial by fire," said Mike. "In hindsight, I wouldn't do it any other way because I learned so much from the ground up." For a self-taught turf manager like Mike, continuing education is key.
"The education that Tom Irwin provides is irreplaceable. And not just their various programs. It's the combined knowledge of their entire sales team. I wouldn't want to work with anyone else."
Mike has even told one course owner that he would not take a job there if he couldn't bring Tom Irwin with him.
Despite being a Tom Irwin client, Mike Luciano only recently came around to using the Tom Irwin Agronomic Planner.
"With a nine-hole course and a small budget, it was a unique situation and I didn't believe I had a use for the planner," said Mike.
"Now that I'm managing all these other courses, I love the planner. It's an incredible tool."
Mike's experience "managing chaos" at Woodhaven was good training for his current busy schedule.
"If I'm out spraying with a short crew and I catch an irrigation break or a machine breaks, I don't have a spray tech, I don't have a guy to fix my equipment," noted Mike. He soon learned how to manage those situations and forge ahead.
He's now putting that experience to work at Woodhaven, Highland, Sleeping Giant, and Laurel View. It's a lot to juggle.
"At first, I wasn't sleeping at night," said Mike. "Now I've got it down to a science. It only gets tough when they're all due for spraying in the same week."
Mike's loyalty to Woodhaven is still strong.
"I don't know what's going to happen with Woodhaven up for sale, it's out of my hands," said Mike. He's had other offers, but he's waiting to see how things shake out. In the meantime, he's having the time of his life.
"It's totally fun," Mike Luciano said. "It's completely revitalized and reenergized me."