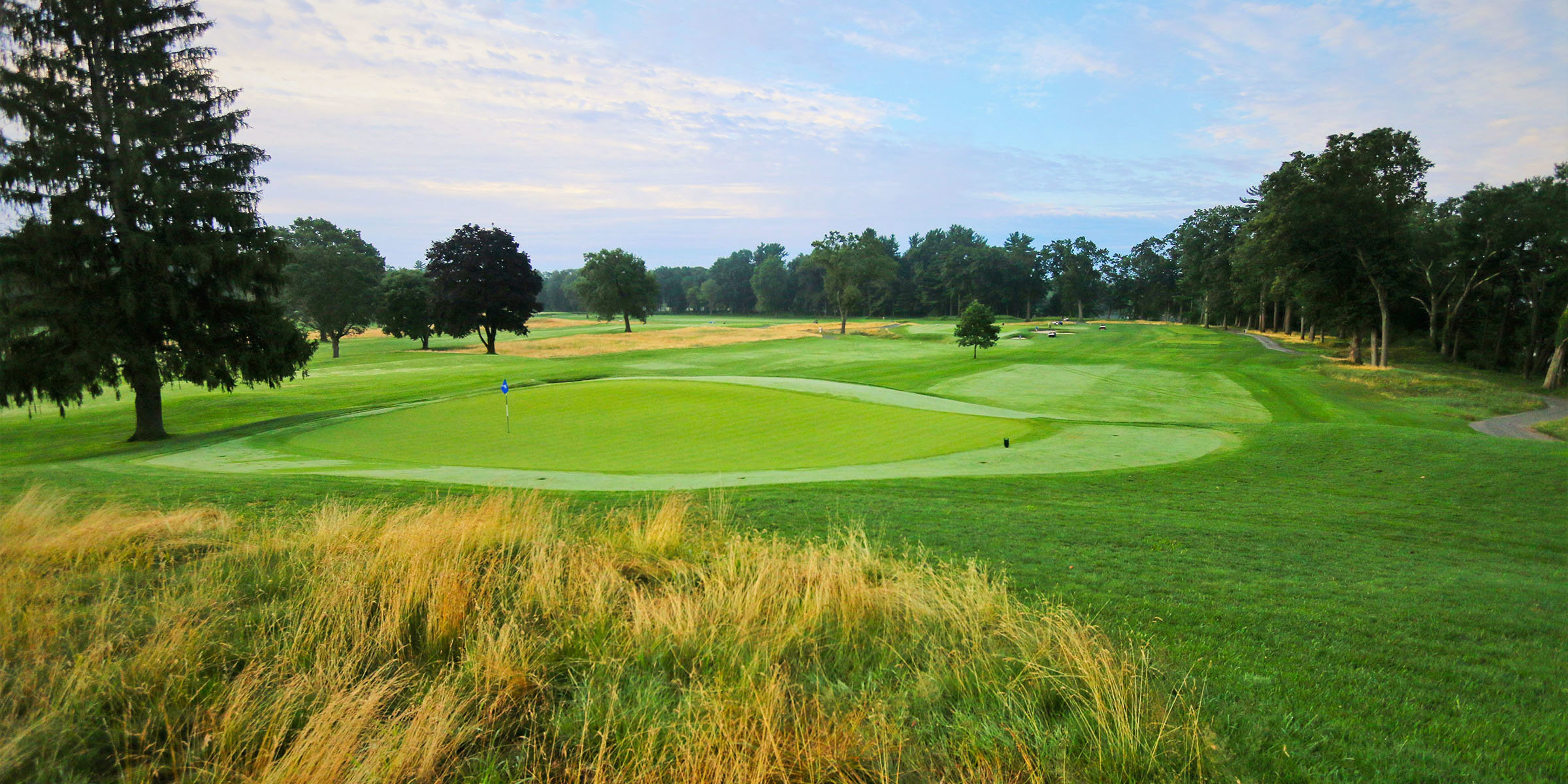 At over a century old
Vesper is more vigorous than ever

Ryan Emerich, Golf Course Superintendent, Vesper Country Club, Tyngsboro, MA
Few country clubs in New England can boast as rich a heritage as Vesper Country Club. The Tyngsboro landmark can trace its origins back to 1875, when local boating enthusiasts began conducting rowing competitions on the Merrimack River. Before the turn of the century, the club had relocated to an island in the Merrimack River that had once been the home to the Penacook Indian chief Wonalancet – and boating had given way to the hottest new sport in America: golf.
Vesper embraced golf, becoming a founding member of the Massachusetts Golf Association in 1903 and hosting the first Massachusetts Golf Open two years later. The winner of that tournament was none other than legendary course designer Donald Ross. Ross returned to Vesper 14 years later to design nine new holes on the mainland and redesign the original nine holes on the island.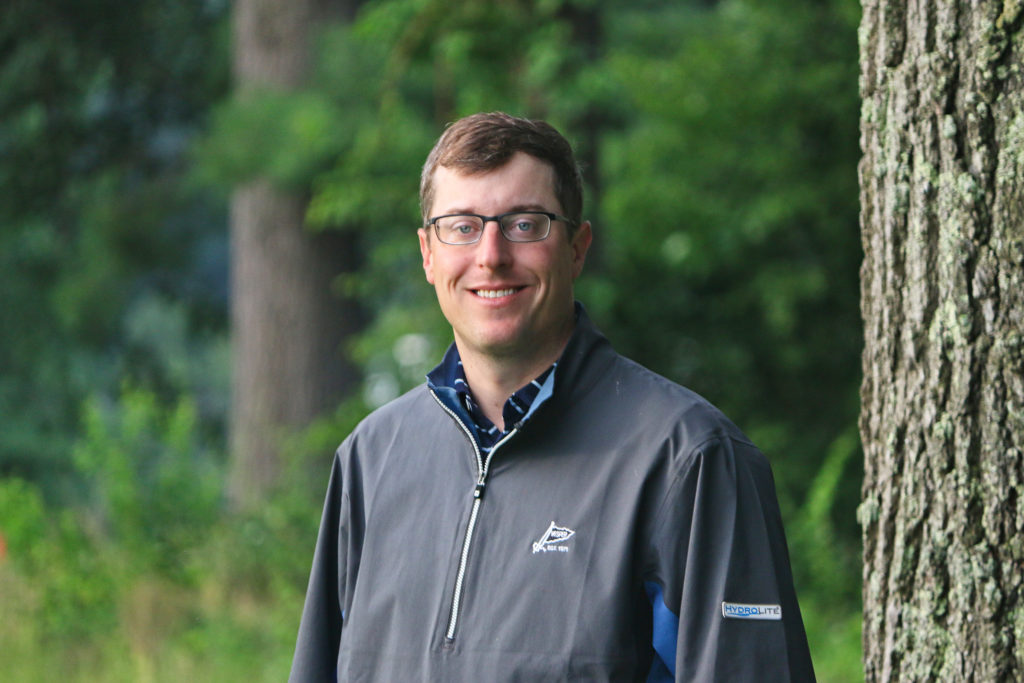 Ever since then, Vesper has been synonymous with world-class golf in the Merrimack Valley. For the past two years, its head superintendent has been Ryan Emerich.
For Ryan, taking the position at Vesper required more than adjusting to a new employer. It also meant getting acclimated to a whole new region. Until joining Vesper in 2017, Ryan had spent his entire life in eastern Pennsylvania.
"I was born in Allentown, raised in Lancaster, and went to college at Penn State University," he recalled. He earned his B.S. in Turf and Turfgrass Management in 2008.
Enrolling at Penn State was the inevitable choice for Ryan, who realized his career path at an early age.
"I started in the business when I was 14 and haven't left since," he noted.
While in college, he interned at Bent Creek Country Club in Lititz, Pennsylvania, and shortly after graduation, took a position as assistant golf course superintendent at Saucon Valley Country Club in Bethlehem. With a total of 60 holes, Saucon Valley is one of the nation's highest-ranked golf venues and the host of numerous tournaments, including the U.S. Amateur, U.S. Senior Open, and the U.S. Women's Open. It became Ryan's professional home for the next eight years, the last four of which he spent as superintendent of the club's Grace Course, ranked among the "Top 100 Courses in the U.S." multiple times by Golf Magazine.
By 2016, Ryan Emerich was "looking for a change and an opportunity to take the next step," in his words. He found that opportunity when he was hired at Vesper. It was a fresh start in more ways than one.
"I didn't know anybody in New England. It was definitely a little nerve-wracking. I'd never lived outside Pennsylvania, so it was a challenge and an adventure for my wife and me."
As soon as the Emerichs arrived in Massachusetts, Ryan was swarmed with sales reps.
"I had upwards of 20 people knocking on my door," he remembered. However, the rep who made the biggest impression was the one who wasn't besieging him. "Paul Skafas of Tom Irwin was the only sales rep who gave me time to get settled in," he noted. "After a couple of weeks Paul called me to schedule a meeting. We met at my office and immediately hit it off."
"Coming from Pennsylvania, I had never heard of Tom Irwin," he said. "But Paul's experience and knowledge were impressive. I always look forward to his biweekly visits and the many conversations we have on a regular basis."
Vesper was already in meticulous condition when Ryan arrived, so he wasn't looking to Tom Irwin to help him fix any real issues, but he found the company's approach refreshing compared to what he'd experienced in Pennsylvania.
"They want to be more in tune with what you're doing rather than just selling you a particular product. Not only that, they offer a wide range of educational opportunities for superintendents and their assistants. They give a lot back to the industry."
Ryan and his assistants are regular attendees at Tom Irwin's educational programs including their Agronomic Academy and their well-known Leadership and Professional Development Program.
"I like their seminars because they attract a wide range of attendees and they're very open," he said. "It's more about open discussion than being lectured to."
Meanwhile, Ryan and his team are keeping busy at Vesper. With half of the course's holes located on Tyngs Island and half on the mainland, it's almost like managing two different properties.
"You have to treat each of the nine holes differently," explained Ryan. "The island drains faster, so you have to use more inputs and water more frequently."
Having hosted a successful 2019 Massachusetts Open in June, Ryan Emerich is looking ahead to a long list of continuing improvements, including a new practice facility. Tom Irwin will continue to be at his side.
"They do an awesome job," said Ryan about Tom Irwin. "Why not work with a company that's looking out for you and your club's best interests?"