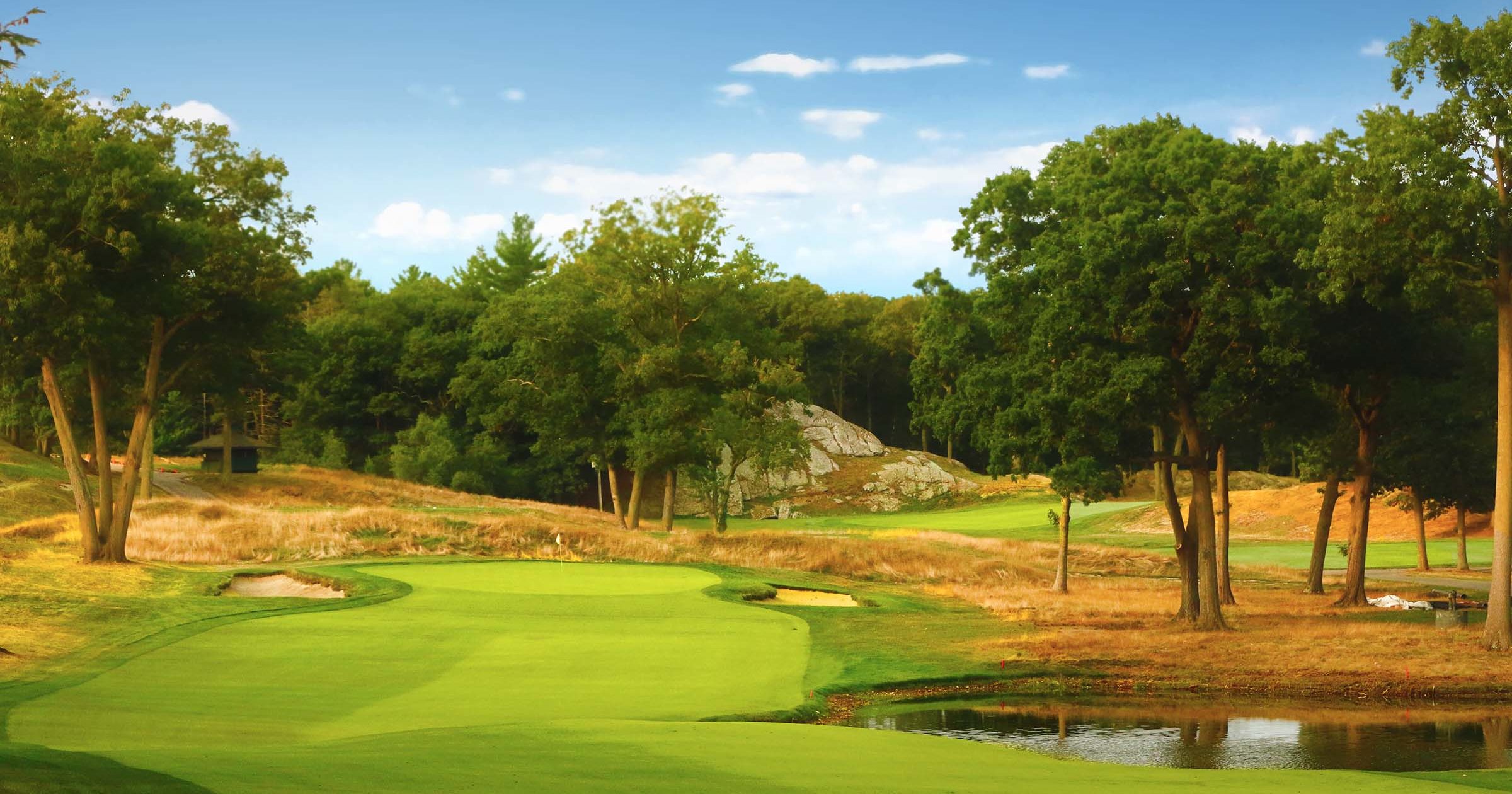 Getting ready for primetime
at the Country Club

Dave Johnson, Director of Grounds, The Country Club, Chestnut Hill, MA
It's hard to avoid using superlatives when talking about The Country Club in Chestnut Hill, Massachusetts. It's the oldest country club in the United States. It was named one of the "18 most exclusive golf clubs in the US" by Business Insider. Golf Digest ranked it #19 among America's 100 greatest golf courses. And the club isn't coasting on its past glories, either – TCC, as it's known, is gearing up to host the U.S. Open in 2022.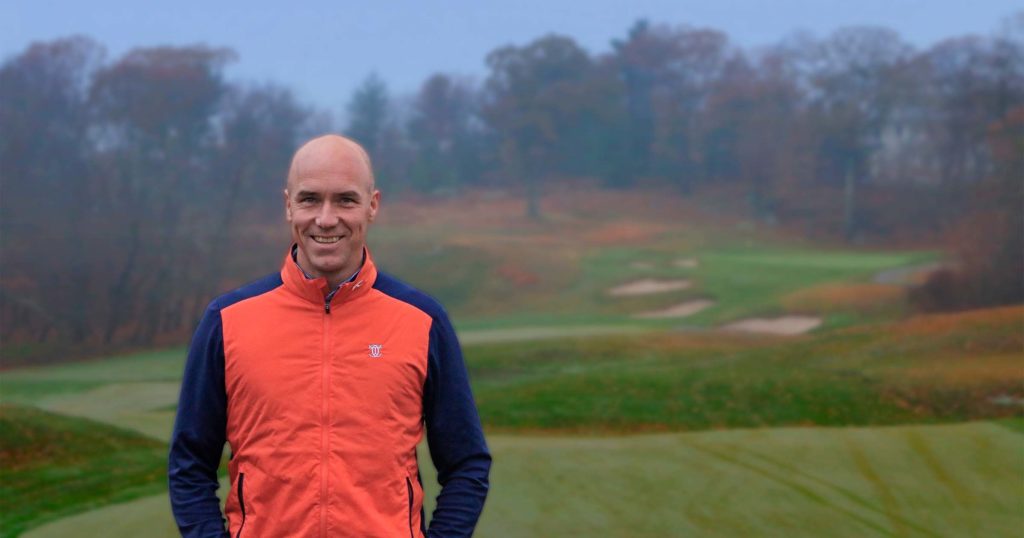 Although it's only about a one-hour drive, TCC is worlds away from where its superintendent, Dave Johnson, began his career in turf management. In fact, until six years ago, he had spent his entire career in Worcester County.
The man who holds perhaps the most coveted superintendent position in the state first developed his love of the game as a kid in the small town of Dudley, Massachusetts.
"When I was in sixth grade, my parents bought a house across the street from a golf course," recalled Dave. It was the nine-hole public Dudley Hill Golf Course. "I started hopping the fence and taught myself to play golf."
As much as he loved the game, Dave did not seriously consider a career in turf management initially. He worked at Dudley Hill through high school and went off to college "only for the purpose of going to college," in Dave's words. But he soon found his path, and after two years at college, he transferred to the University of Massachusetts to study turf.
Dave is quick to credit the mentors who have taught and guided him throughout his career. The first was Fred Swochak, the superintendent of Heritage Country Club in nearby Charlton.
"I really learned a ton from him and got into the scientific aspect of the business," said Dave. "I wanted to learn more." A seven-year stint working for the Marrone family at Wachusett Country Club deepened his experience.
Dave met his next mentor after he landed his first superintendent job at Whitinsville Golf Club, the Donald Ross-designed course ranked #2 among nine-hole courses in America by Golf Digest.
"During my 10 years at Whitinsville, I was lucky to meet golf course architect Gil Hanse. I worked with Gil to restore Whitinsville and we did the entire restoration in-house. That opened doors for me, and I learned a great deal from him."
Hanse, whose many achievements include designing and building the Rio 2016 Olympic Golf Course, must have been impressed with Dave Johnson, because he connected him with other professionals in his network. Dave eventually moved on to the Wianno Club on Cape Cod, which he restored under Hanse's tutelage, and four years later landed the job at The Country Club.
Dave Johnson first came into contact with Rob Larson from Tom Irwin, Inc. at Wachusett Country Club, but it wasn't until he became superintendent at Whitinsville that he began working directly with Rob.
"With each meeting with Rob, each year, the relationship grew, the trust kept building and the results were there," he said. "It got better and better. And when I moved to the Wianno Club, I began working with Greg Misodoulakis. The transition was seamless. Even now at The Country Club, working with Greg Cormier, the same high level of service and knowledge is there. They're like the same guy. It's really quite amazing."
Dave Johnson is a big believer in the Tom Irwin approach.
"The way they present and the way they support you is unique," said Dave. "It really fits my personality type."
The relationship with Tom Irwin has become more vital at The Country Club, which Dave says is "a very different place from anywhere I've worked before. It's a larger operation and a very busy club every day of the year." The club has also had to adjust to Dave's turf management style and practices, which he noted are different from his predecessor, Bill Spence, who ran the golf course for 32 years.
"The Tom Irwin Leadership Program has taught me about people – how to treat people, how to help people grow, how to understand people and their thinking. It's enabled me to build a great team and know how to connect with different people at their level."
My job now is more focused on communication than ever before," noted Dave. "I'm dealing with committees, the management of the club, and a larger staff." He credits the Tom Irwin Leadership Program with helping him grow into that role.
The 2022 US Open is a significant focus for Dave Johnson. One of the four majors will be Dave's first tournament as superintendent.
"I've probably had 40 planning meetings in the past year," he noted. Working again with architect Gil Hanse, Dave and his team have rebuilt tees and bunkers and repurposed two holes to construct a driving range capable of supporting the Open's needs.
Looking back on a career that has seen him slowly but surely climb the ladder of success in golf course management, Dave Johnson has not forgotten his roots nor lost his humility.
He summed it up this way: "I'm a small-town kid who worked hard and paid attention."