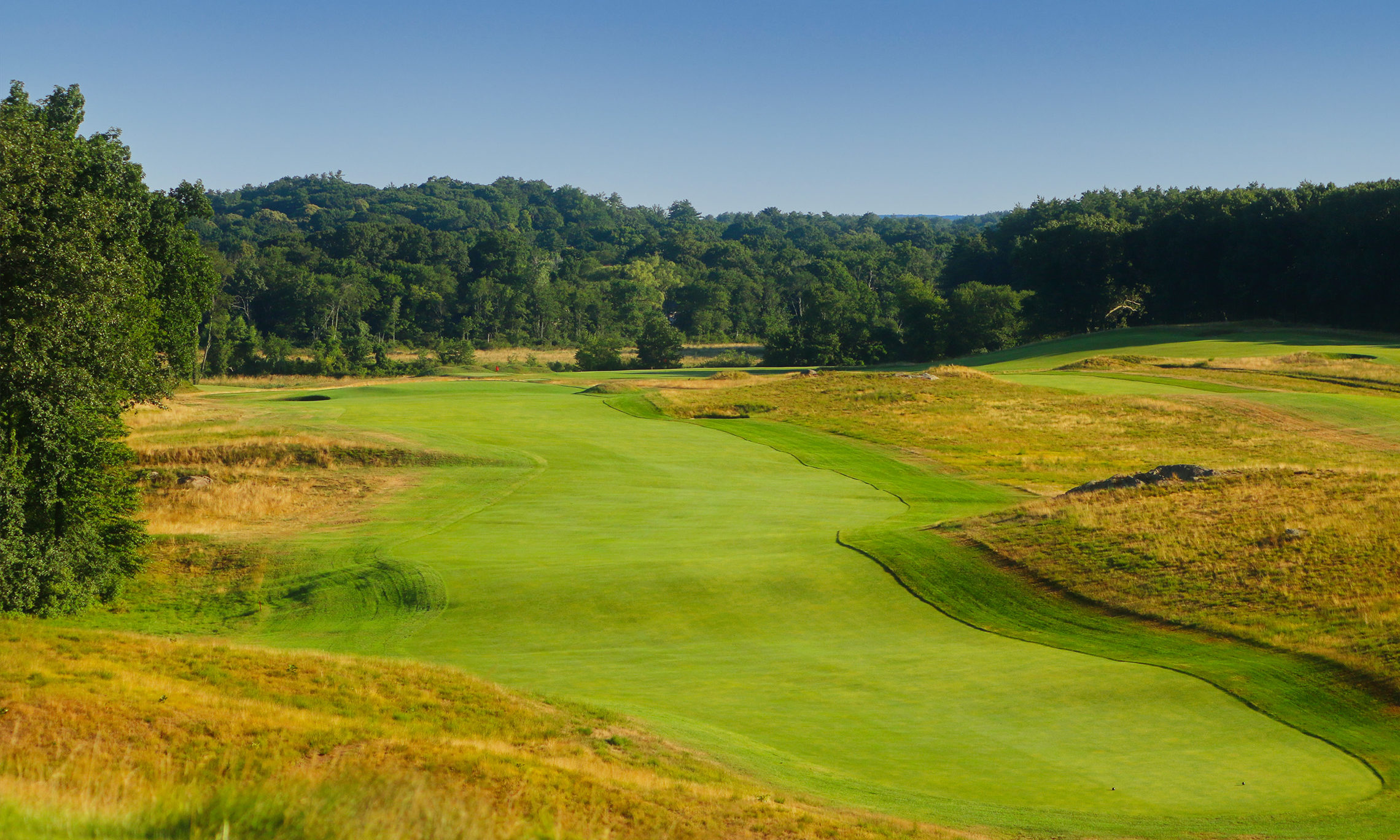 Taking the long view at
Myopia Hunt Club

Jonathan Wilber, Superintendent Myopia Hunt Club, South Hamilton, MA
Not many golf course superintendents can say their responsibilities also include grooming polo fields, maintaining horse paddocks, or accommodating the occasional yelping pack of foxhounds tracking across the property's schooling fields. But that's life at the revered Myopia Hunt Club for Jonathan Wilber.
Golf was actually a latecomer to Myopia sports. Organized in Winchester in 1875 by the sons of Boston mayor Frederick Prince (all of whom wore glasses, hence the name), the Myopia Club began with sailing, then expanded to tennis, baseball, and foxhunting. Running out of open spaces to gallop over, Myopia moved to Hamilton in 1881, and opened the first nine-hole golf course in America in 1894. The Club hosted the first of four U.S. Opens in 1898 and expanded to 18 holes soon after.
Jonathan Wilber appreciates Myopia's rich history – and has welcomed the opportunity to contribute to it since joining as Head Superintendent in 2014. His road to Myopia began in high school when the Connecticut native took a job at New Haven Country Club. After starting college at the University of Connecticut, his love of golf led him to switch his major to Turf and Soil Science. During that time, he got an internship at the legendary Oakmont Country Club in Pennsylvania and got a taste of tournament golf when the club hosted the 2007 U.S. Open.
Upon graduation, Jonathan signed on as an entry-level assistant superintendent at another golf course consistently ranked among America's best, Winged Foot Golf Club in Mamaroneck, New York, where he quickly worked his way through the ranks to Senior Assistant on the famous West Course.
When Bill Salinetti at National Golf Links in Southampton needed a head assistant to help him prepare for the Walker Cup in 2013, he turned to Jonathan, who stayed on with Bill for two years before leaving Long Island for the North Shore of Massachusetts. It was a whole new experience.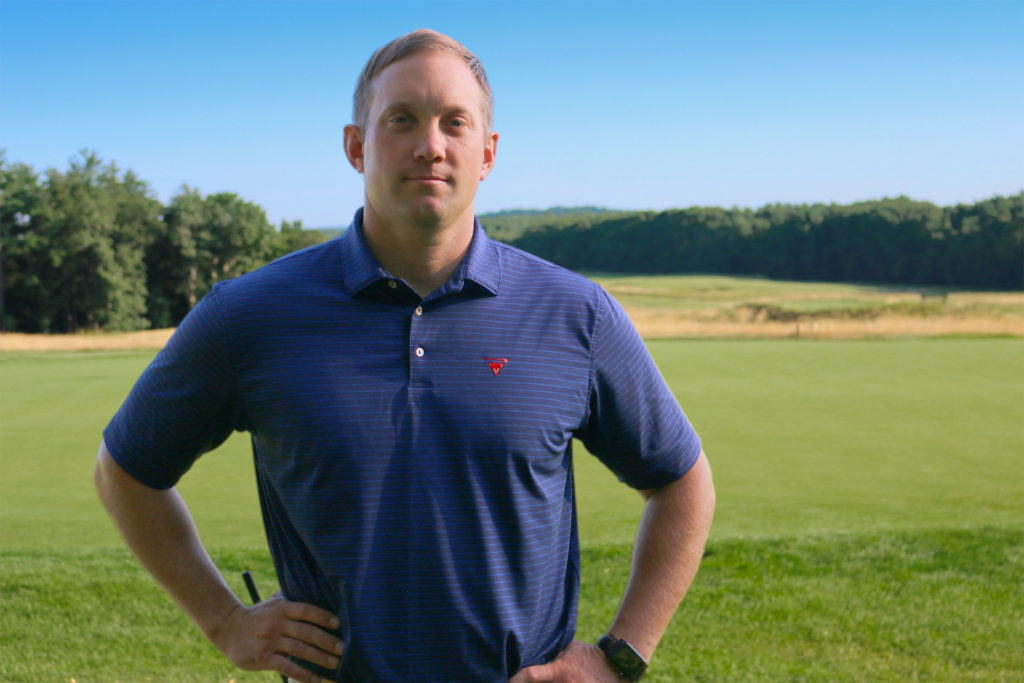 "The big difference here is the horse culture," said Jonathan. "We maintain a championship 18-hole golf course, seven Har-Tru tennis courts, three polo fields including the oldest active field in the US, and 12 paddocks around the horse stables." After a polo tournament, Jonathan and his team turn over the turf dug up by the ponies, roll the fields out, and "treat it as high-end rough."
Having spent all of his professional career in Long Island, Jonathan had no supplier contacts when he arrived at Myopia, so he was determined to give everyone a fair shot. Tom Irwin and VP Paul Skafas stood out from the pack for several reasons.
"Paul made it clear that Tom Irwin was here to help the superintendent. Paul has a real depth of knowledge not just about turfgrass, but about leadership and management techniques that we often talk about." Jonathan started doing business with Paul and they quickly built a strong relationship.
Nobody does more to help superintendents than Tom Irwin. Whether it's site visits, getting pesticide credits, or leadership training, they're there to help me versus pushing products.
As one example, Jonathan cites Tom Irwin's help in experimenting with different growth regulators to try to increase Bentgrass populations on his greens.
In addition to the Leadership and Professional Development Program, Jonathan is a regular attendee at Tom Irwin's Product Innovation event, which he finds much more worthwhile than most vendor showcases.
"Tom Irwin does a really good job of bringing in leaders of the industry and showing us the latest and greatest products," he said. "That's been tremendous. Even the program materials Tom Irwin puts out are impressive. They give you a quality binder with each company's new product offerings and the recommended rates. You can put that on your shelf and refer back to the binder and your notes from the event."
When Jonathan arrived at Myopia, the club was about to embark on its most ambitious golf course renovation ever, aimed at bringing it back to its links-course heritage.
Along with an irrigation system upgrade, Jonathan and his team removed close to 3,000 trees on the course. "It opened up some incredible vistas on the golf course" Said Jonathan. The work continues to this day, with a recent focus on building a new practice facility and redoing bunkers.
"I never want to stop improving the golf course. Membership seems really happy and that's always a positive. My long-term goals are to have the best-conditioned golf course in New England and to continue my development as a leading superintendent in the industry."