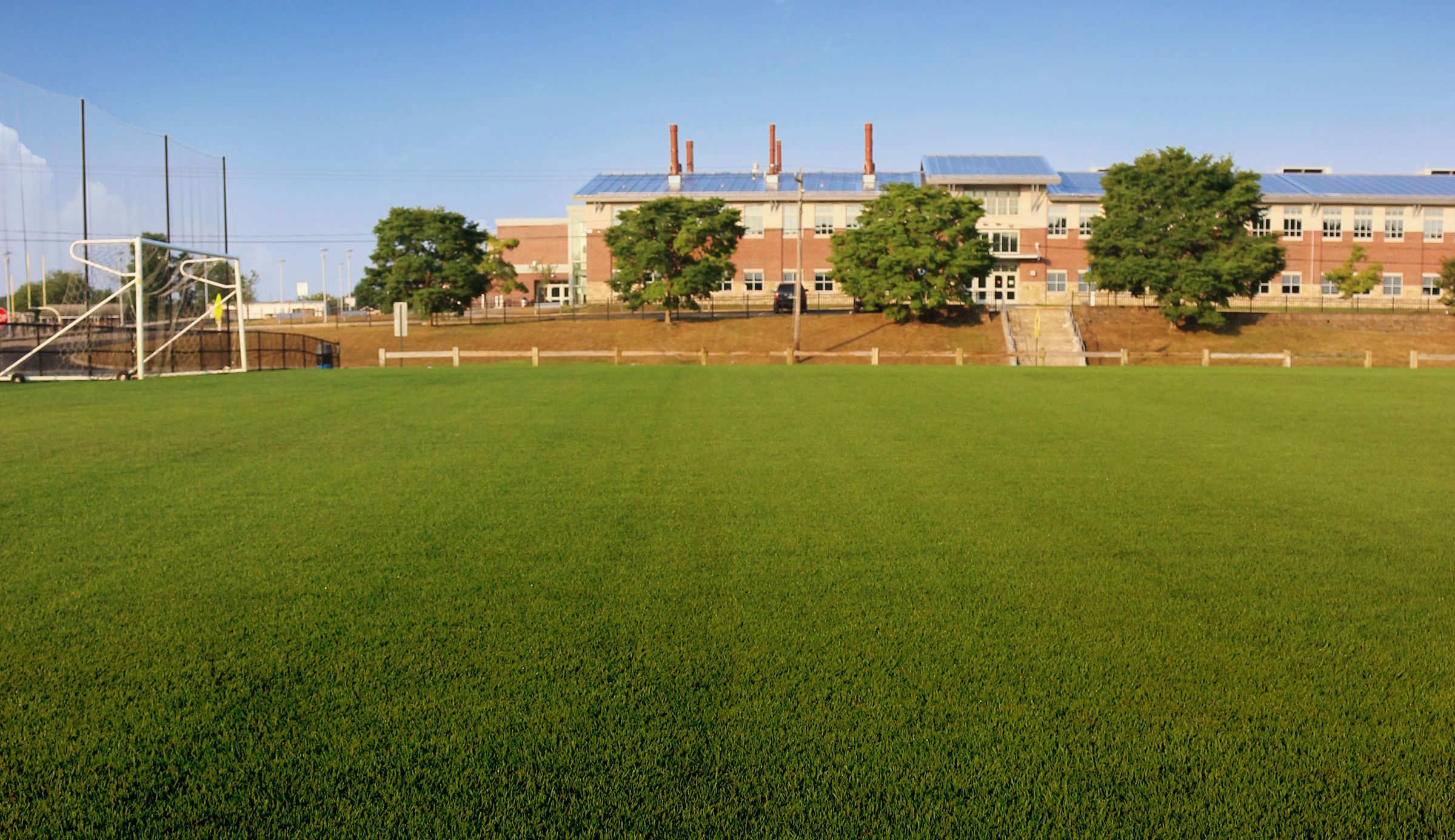 Building Stonington's fields
from the soil up

Steve McNair, Sports Turf Manager Town of Stonington, Connecticut
Nestled in the southeast corner of Connecticut on Little Narragansett Bay, Stonington is a historic town of more than 18,000 residents. All of the town's athletic fields, tennis courts, and school grounds are entrusted to the care of one man: Steve McNair.
"I take care of five fields on a complex behind the high school," said Steve. "We also maintain three middle school athletic fields. I balance the budget, do all the purchasing, control product and fertilizer applications, aeration, softball field grooming, cutting, weed-whacking – you name it. We're pretty busy."
When Steve says "we," he means himself and one other full-time employee. Needless to say, he's a busy man all year 'round.
A town Department of Public Works employee for 12 years, Steve took on turf management responsibilities six years ago with no prior experience.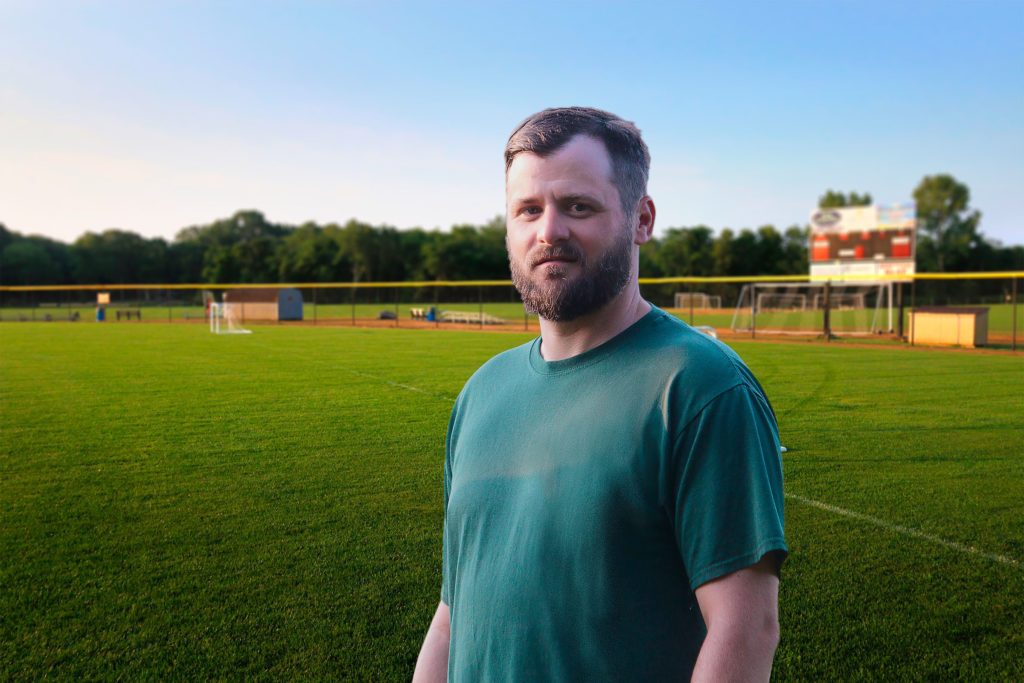 "We learned on the fly what to do," noted Steve. "We worked with area towns and they showed us the ropes. Then we got our Pesticide Supervisor licenses and started going to classes."
Early on, Steve relied on two companies for seed and pesticides, but had no one but his peers in neighboring communities to provide turf management advice.
"We had an okay program in place, but we had some issues with soil that weren't being addressed because I didn't have the resources or time to do it," said Steve.
Steve was attending a turf management class held at Noble and Greenough School in Massachusetts two years ago when he was introduced to Tom Irwin's Brian Luccini, who advised him to contact the company's area representative, Chris Kneale. Chris visited Steve and surveyed the Stonington school grounds and a friendship was quickly formed.
"We hit it off well. Chris came back a few days later, took some soil samples, started working from the soil up, and changed our whole outlook on everything," remembered Steve.
"Chris made it so easy. He comes by, we look at the problem areas, he takes the soil samples, comes back a week later with recommendations, and we act on them."
Keeping Stonington's budget constraints in mind, Steve and Chris have taken an incremental approach to upgrading the fields rather than opting for wholesale do-overs, and the results have been impressive. "Our fields are looking the best they've ever looked," claimed Steve.
Tom Irwin has also helped Steve McNair manage his long list of responsibilities with its Agronomic Planner.
"The Planner is great," he said. "It's useful for tracking products and placing orders. I check the Planner every day to remind myself what we're putting out. Then I'll update it as we complete tasks in the plan. It's great for keeping track of everything. It gives me one less thing to worry about."
In addition to his agronomic advice, Steve appreciates how Chris works with him on managing his inventory and other resources efficiently.
"We've been working month by month," he explained. "Every month, we work out a game plan of what we're going to do with an eye toward keeping us in line with the budget while improving turf conditions."
Even the Tom Irwin drivers help Steve manage his hectic workload. "The Tom Irwin delivery team is fantastic," he said. "I'll place an order and the driver will call me to make sure it's okay to drop off on a particular day. With all I have going on, I appreciate the reminders. It's a great service."
Of course, the ultimate measurement of success is what the townspeople of Stonington think – a matter of no small importance in a town with an extensive youth soccer program and no opportunities to let fields rest.
"A lot of the coaches and the parents have told me the fields are looking and playing phenomenal," said Steve.
It takes a lot of effort to keep parents and players in a town of 18,000 pleased with their sports fields. But with Tom Irwin's help, Steve McNair and his two-man crew are happily succeeding.